Heart is Where the Home is.
No matter where you go, your home is the place which is filled with your family, friends, and loved ones. Home is where the heart is.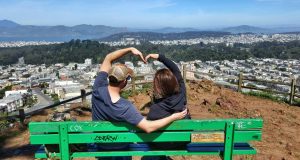 "Never make your home a place. Make a home for yourself inside your own head. You'll find what you need to furnish it — memories, friends you can trust, love of learning, and life experiences. That way it will go with you wherever you journey." — Tad Williams
Our journey continues… we moved to San Francisco after our December 2014 Southeast Asia trip. After almost two (2) nomadic years and seven (7) homes, we are bidding farewell to the lovely (but cold) city by the bay, San Francisco. By San Franciscan standards, living here for only twenty-one months does not make us locals or city experts by any means. But we can honestly say, after living in so many neighborhoods, we definitely have special insights into the many sub-cultures of SF neighborhoods.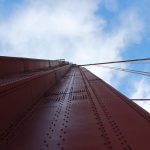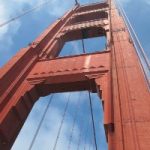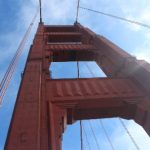 San Francisco Neighborhoods Define You.
In SF, people take the neighborhood you live in pretty seriously. Typically, the first question when you meet someone is, "Do you live in the city? What area do you live in?"
It's sometimes an easy way to figure out what a person values most or a quick way to #SFprofiling. Each neighborhood has it's stereotypes, it's not always true, but you'll find that yes, there are a lot of bros & Lululemon uniforms in the Marina, hipsters in the Mission, and families in Noe Valley.
Where Would You Live? Where Would You Call Home?
With a handful of suitcases in tow and an itch to really get the full breadth of SF, we decided to be adventurous and explore all the neighborhoods that interested us.
What? You moved how many times? We moved every 3–4 months into fully furnished rentals. We used a combination of HomeAway, Craigslist, and Airbnb. We personally met every landlord and made sure it was a good fit before moving in. With a combination of it being vacation homes, professional rental, and tech landlords, we found each home cozy and took on the personality of each owner; from Riedel sommeliers bordeaux glasses and one-of-a-kind handmade China chests to Eames dining chairs.
San Francisco Neighborhoods We Lived In
Telegraph Hill
North Beach
Lower Haight
Mission Dolores
Mid-Market
Nob Hill
Marina
Making the Entire World Our Home
Have you ever thought about why people feel very strong emotional attachments to the places they live? When things get rough, people yearn for a place that is secure and peaceful, their home… their sanctuary. The past couple years have brought up this question for us…
Is a home, a place where you grew up as a child? Is it where your mom comforted you while you were sick? Or is it where you currently live now? Is it possible to take "home" into our heart and out into the world with us?
What if you could make every room you walk into your home? Would you?
Our story as we continue our professional nomadic journey and make the entire world our home: Spain, Dubai, Thailand, Singapore, Indonesia, Philippines, France, Italy, and TBD.