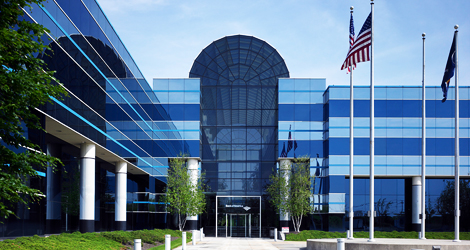 Should Social Media be part of your branding and business development strategy? Join us June 3 for a primer on how companies and individuals are using social media to educate, engage and interact with employees, prospects, existing clients, partners and new business leads. Our panel includes marketing and social media experts with real-world case studies on businesses using social media in their marketing mix. The program will be moderated by Jo-E Immel, Business Development Manager for Snyder Langston.
* Ruth Brajevich is Chief Marketing Officer (CMO) for Ware Malcomb, an international design firm offering architecture, interior design, site development and graphic design services to commercial real estate, corporate and public clients. With 17 years of experience in the AEC industry and 12 years with Ware Malcomb, Ruth brings a dynamic, creative approach to leading the company's marketing and communications, including initiating a social media program in 2009. Additionally, Ruth is Principal in Charge of wm| graphics, Ware Malcomb's graphic design studio. Launched by Ruth in 2005, wm| graphics has helped numerous CRE clients with branding, logo, website design, digital/print marketing and environmental graphics. Follow http://www.twitter.com/WareMalcombCMO, http://www.linkedin.com/in/ruthbrajevich, http://wwwfacebook.com/WareMalcomb
* Social media expert Joy Loo is founder of Snap Buzz Media and consultant with Digital Eye Media. Her experience includes work on multi-million dollar accounts, nurturing brand development, creating image-based marketing plans, and incorporating guerrilla marketing tactics. Joy uses social networks to produce an increase in brand awareness through word of mouth viral processes. Joy is expert at increasing website use and social media presence engaging rather than pushing, in turn allowing the key demographic to propagate the client's message in an efficient manner that's entertaining and cost-effective. Follow http://www.twitter.com/joyloo, http://www.linkedin.com/in/joyloo, http://www.facebook.com/joyloo
* Jessica Spaulding Thompson is founder and president of Spaulding Thompson & Associates, Inc., a full- service public relations and marketing communications firm. For almost two decades, Jessica has provided strategic branding, marketing and public relations counsel to clients in real estate, finance, tourism, transportation and the public sector. The agency is dedicated to discovering and maximizing the power and reach of each client's distinct message while working as a partner to deliver a consistent return on investment. The agency is integrating social media into overall marketing strategies in order to carry client messages to their target audience, create brand awareness or achieve any other goal online. Follow http://www.twitter.com/jstbranding, http://www.linkedin.com/in/jessicaspauldingthompson, http://www.facebook.com/JessicaSpauldingThompson
NAIOP-U Workshops Details – Newport Beach – Social Media – The Pacific Club
Seating is limited. First-come, first-served.
Locations: The Pacific Club | 4110 MacArthur Blvd. | Newport Beach, CA 92660