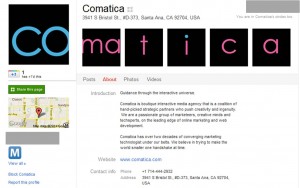 Finally!  Something a lot of people have been waiting for… the equivalent of Facebook fan pages is Google+ brand pages.
When the search giant first launched Google+, brands immediately jumped on the opportunity to gain additional exposure. Google soon asked brands to stop creating Google+ profiles. It quickly became a controversy that forced the company to accelerate its plans for business pages.
Some reasons for businesses to jump on board and start company profiles are:
Users can +1 a Page to signify their support for a brand. Pages also have a square icon that indicates they are a Page and not a person.
Google+ Pages are also integrated directly into Google Search through a feature called Direct Connect.  Whenever a user starts a search query with the "+" operator, it will start bringing up Google+ Pages as they type.  Typing "+Toyota" and clicking the result will take you directly to the Toyota brand Page.
Setting up a Google+ Page is relatively simple as well.  Check out Mashable to see their short guide to the process.